€29k House for Sale in Italy – Collevecchio — 1 hour to Rome! Check this out, is this your vacation home in Italy? Your retire in Italy dream come true? It's got location, location, location & it's got Those Views.
Ok, so this isn't your luxury holiday home for sale in Italy, we know that, but…. it's habitable, it's humble, and you know us, we've seen a lot worse. The huge, massive, sprawling outdoor terrace positioned to overlook miles & miles of hills & olive groves alone makes this the one to heave a sigh over, especially at this price.
70m² with 2 bedrooms, kitchen & bath over a single level, we like that. It's got the usual amenities, built in 1972, with the basic conveniences & with a wave of the DIY wand & the pressure washer; some paint,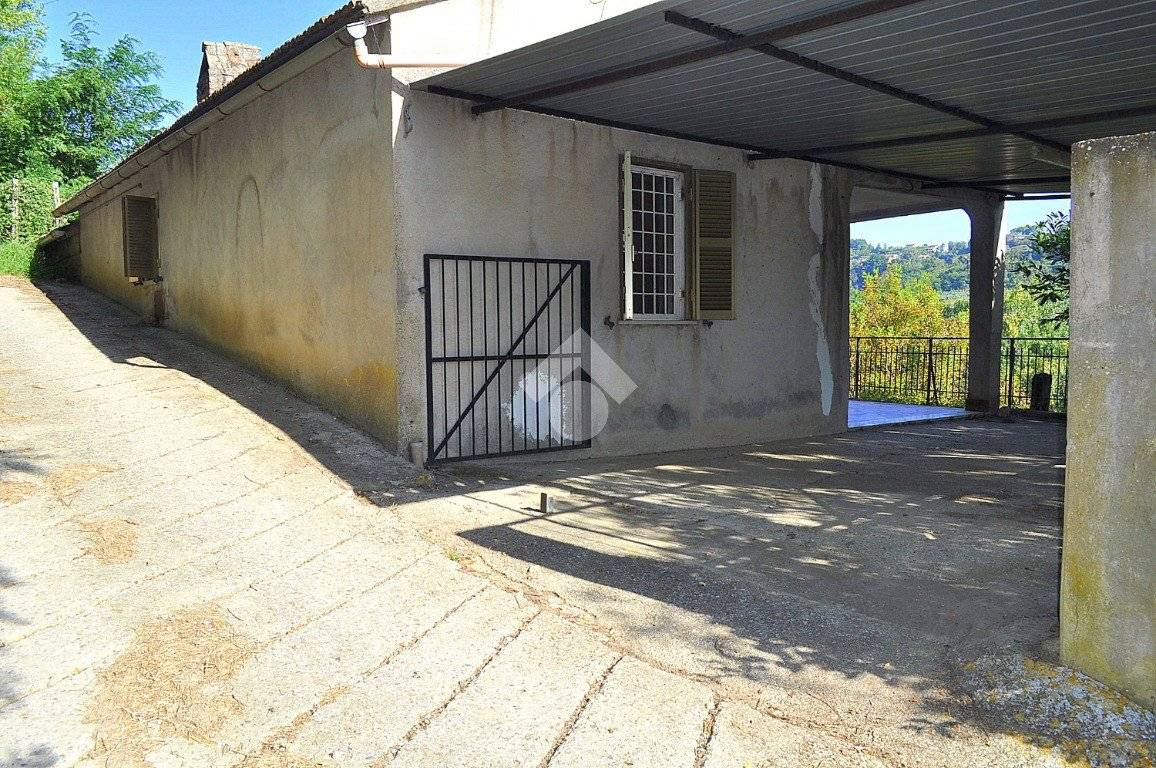 (ok, a lot of paint) change out those delightful (/s) aluminum doors & windows; bust a new door from the bedroom to the terrace & you'll have yourself a lovely, quiet little casa with views to take your breath away, every single day. Imagine your breakfasts, lunches, aperol spritz on the terraces every afternoon, your late night dinners with friends & family, produce fresh from the town's open air market & from your own little garden… festoon the garden with lavender & roses, plenty of jasmine to waft in the cooling night air & a grapevine or two, perhaps some wisteria, and this could really be a little piece of heaven for a ridiculously low price.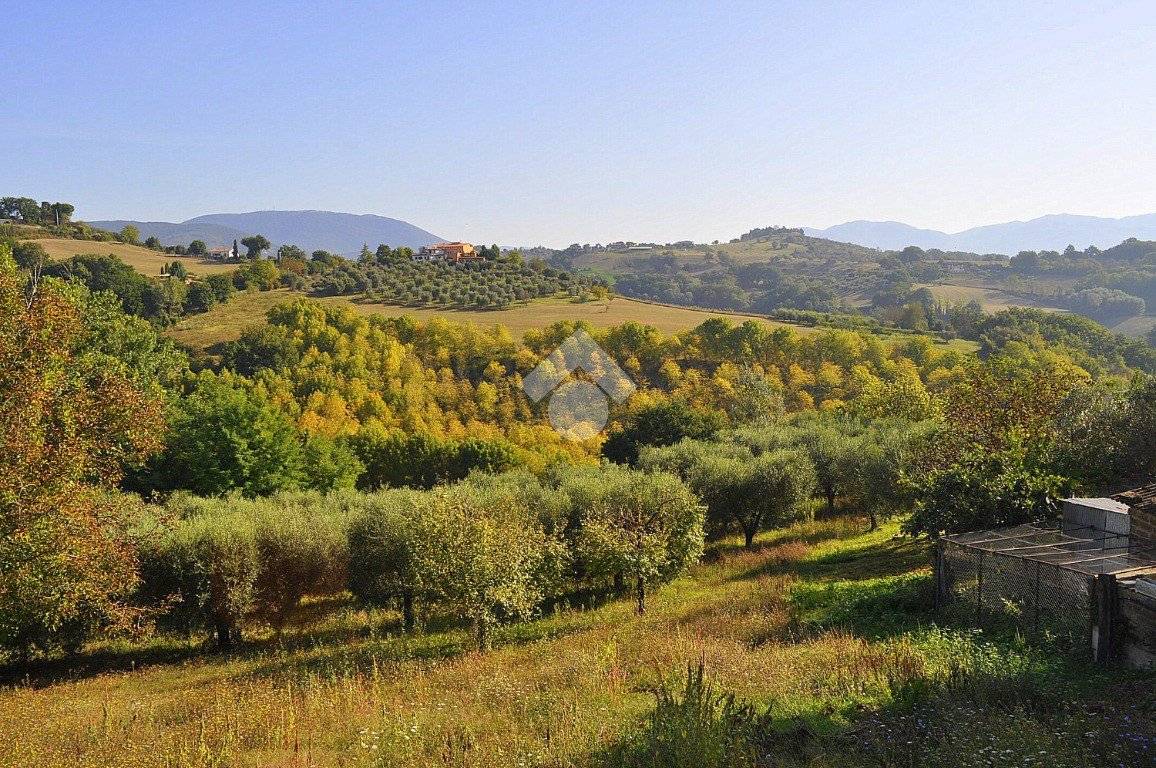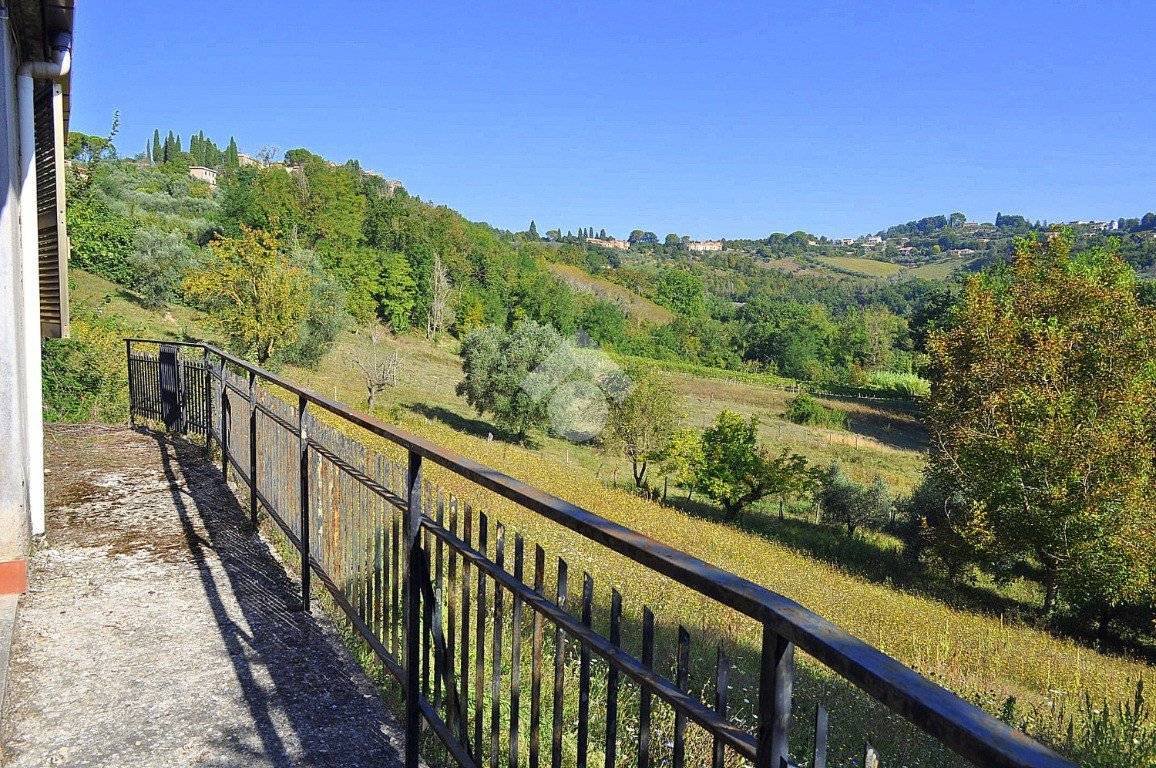 It actually has a fireplace, which we can appreciate, in spite of the very orange kitchen… it's a basic enough format to really do it up nicely.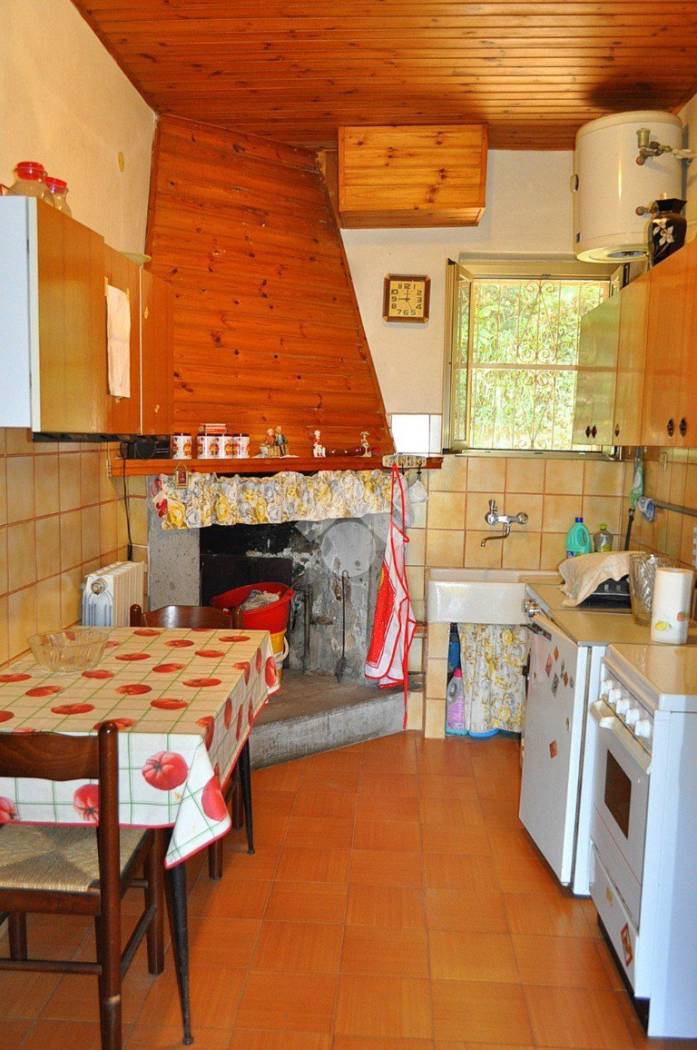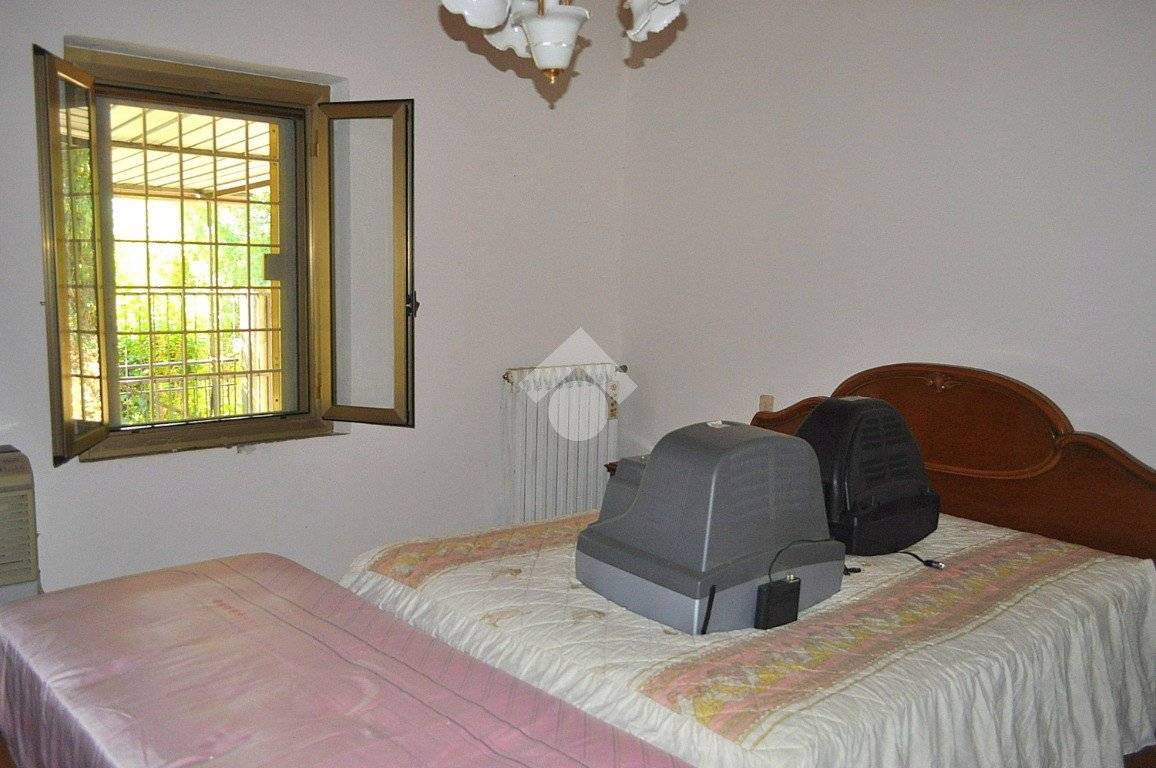 This is the bedroom where we'd bust a french door through to the terrace. We have a penchant for french doors to outside from the bedroom… it's kind of our thing.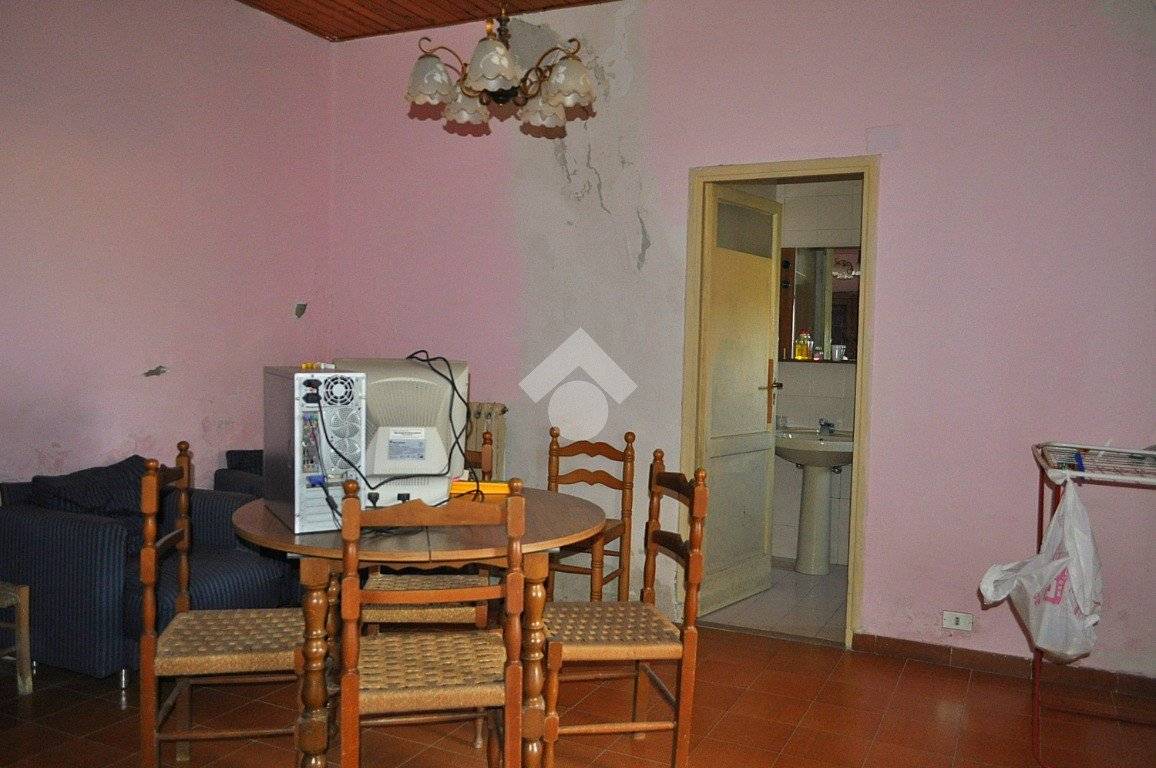 We'd think about changing out the pink walls… dunno why..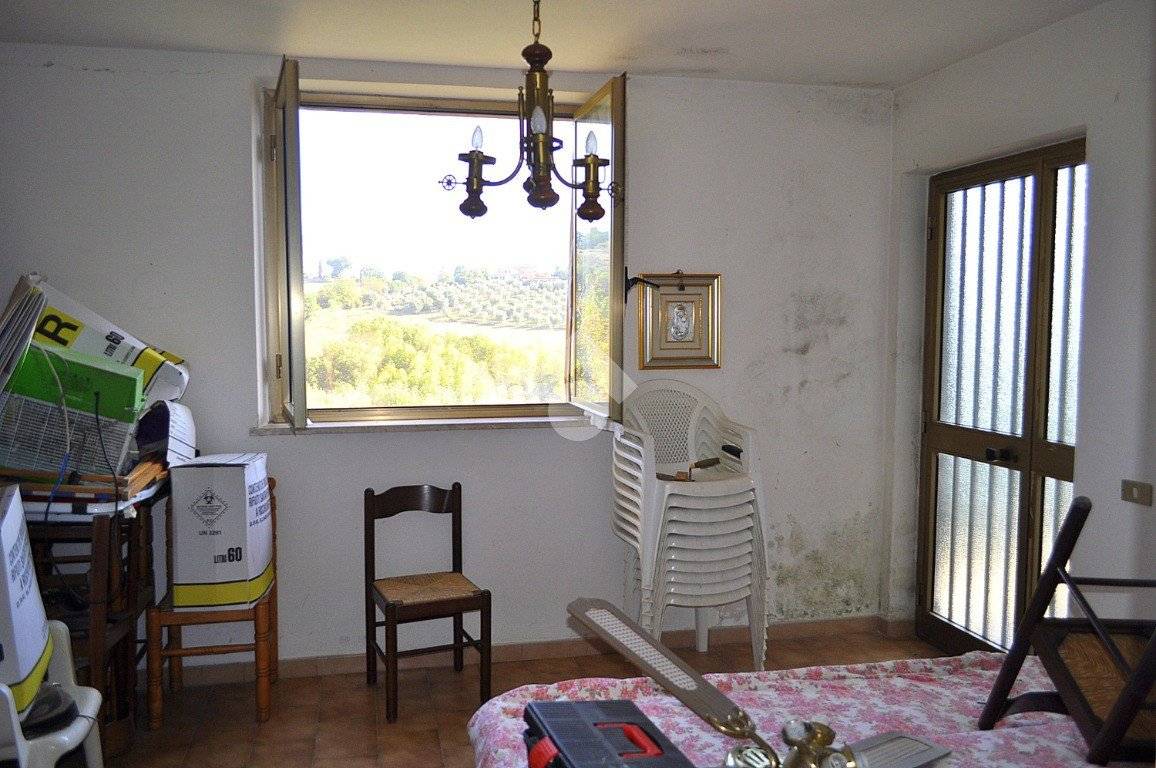 The orange tiles are just not our favorite, but this kitchen could be seriously lovely with simple changes & your own magic touch, as any space can be, with some sympathy & aesthetic. Again, for me, those french doors here…. give me panorama per favore.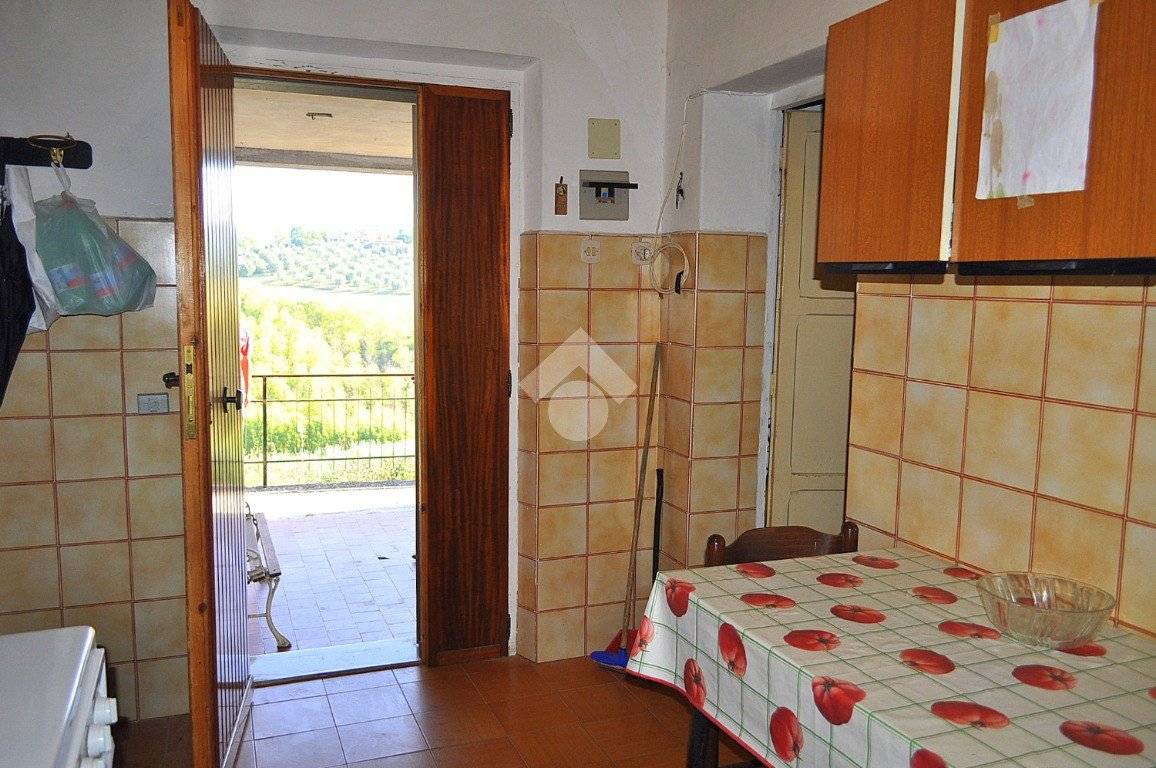 The property includes some outbuildings & a small garden, and of course your own private parking. It's just 500 meters from Collevecchio which is a teeny, tiny town, typical of the region but not particularly…. exciting, although this area is known for its wine, olives & general agriculture and… cows. You know we love cows. Cows are exciting.
I think that 'Chianina' cow is sitting. I'm not sure how I feel about that, though.
The area produces some seriously prestigious wines, produced nearby, including Pecorino which is particular to specific micro-climates created by the nuanced hills & mountains of the region.

Collevecchio is a teeny tiny town, but, it's got a train station and it's about 1.5 hours into Rome for €4… way easier than driving and parking; but nearby, just 10 minutes is proper civilization of Rieti, with all the necessaries & more. The city of Rieti and is considered the 'navel' of Italy. The historic center is developed around Piazza Vittorio Emanuele II with the Dolphin Fountain, the Town Hall, originating in the 13th century where inside there is the Civic Museum, which preserves archaeological pieces from the 9th century BC and paintings from the Fifteenth century.
Near here there is Piazza Battisti with the Palace of the Prefecture, in Renaissance style; the Cathedral, built in 1100; and the 13th century Bishop's Palace, which is the seat of the Diocesan Art Gallery. The building ends with the Arch of the Bishop, built by order of Boniface VIII. You have to visit the underground Rieti characterized by the presence of some noble residences in the city center and the remains of the old Roman viaduct. The province is rich in history and archaeology; there are many routes that allow the discovery of antiques located along the Tiber valley and the Turano valley. 
There are many testimonies of the Middle Ages in Macchiatimone in Pescorocchiano like the medieval castle, the Castle of Corvaro in Borgorose, the Castle of Collalto and the tower of the Postmontem Castle in Fara in Sabina. You've heard the stories about the kidnapping of the Sabine women? Yeah, this is from whence the women came, according to mythology.
Some of the first questions you should have as you go about your search for that perfect vacation home in Italy should involve mortgages  & insurance. Have a look at some general information that we have to get you started.
While you're doing your homework on mortgages & insurance, one of your first steps will also be thinking of how to transfer money from one country to another…. we highly recommend TransferWise, they're well known, reputable and appreciated.
Finally, to get in touch with the agency for more information, click here.
Thanks for reading, looking, enjoying and don't forget to like us, follow us on FB and share with all your friends and family, Grazi Mille!